Exclusive sales on the whole network! 
Japanese DENSO helmet wiper
Brand new, full of scientific sense, fully automatic helmet wiper, PP polypropylene plastic, sturdy and waterproof, high temperature resistance, low temperature resistance
The customer receives the product
Shopping helmet wiper
Free (worth $9.99) helmet anti-fog film


Wiper outside, inside anti-fog
The price remains the same, the performance is upgraded, the appearance is more cool, no need to replace the battery, 2000 mAh lithium battery, super large capacity, better effect, super long use time.
It has the same wiper as a car, which is convenient and fast, and does not affect the riding
Every bikers dream is a warm sunny day and an open road ahead with no worries on mind. But sometimes you just can't avoid from riding a motorcycle in the rain for example; if you are on the way to your work, on your Sunday trip or maybe if you are a pizza delivery guy, motorbike courier or motorbike paramedic…
In heavy rain, rider can't see the traffic clearly. At night the situation gets even worse. Riding a motorcycle in the rain can be dangerous.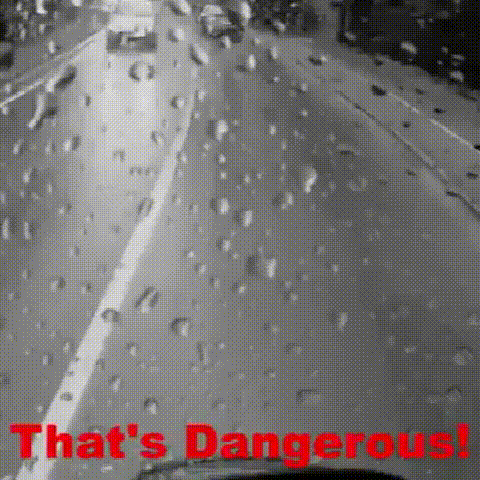 Can't see clearly, very dangerous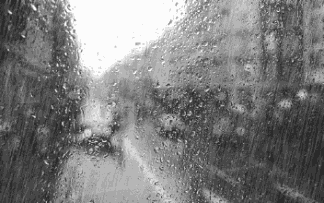 Sure, there are already some products on the market, such as the finger wiper, special coatings for helmet visor, but this took it to the next level.

Helmet rain film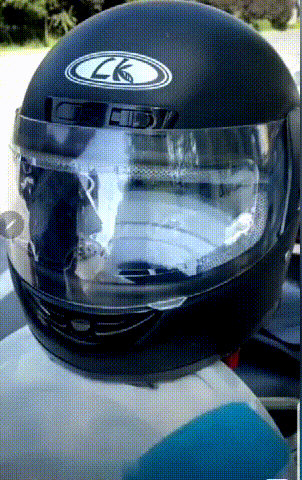 Mini electric wiper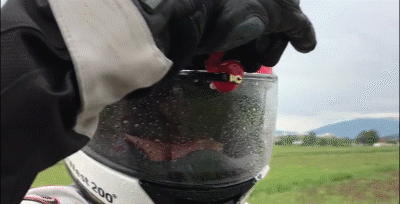 (you do not need to press each time to swipe - this is just for demo purposes)
Safety gadgets-suitable for cyclists and scooters. Mini wipers for motorcycle helmets. It will make your rainy journey safer and even more interesting. This is an ingenious wearable safety gadget, we have achieved an impossible ratio between consumption, speed, efficiency and size (weight is only 55 grams).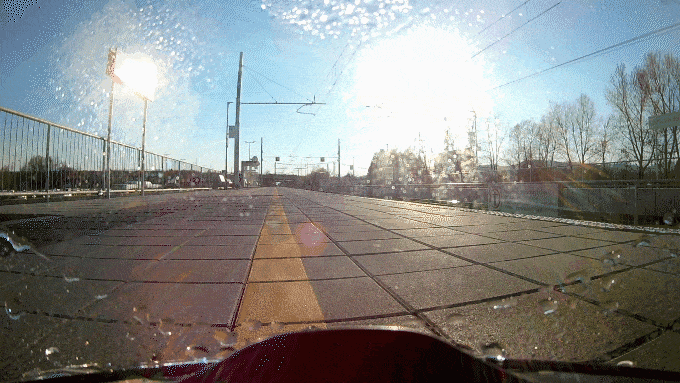 In heavy rain, the rider can't see the traffic clearly. At night the situation gets even worse. Wiley is designed to keep your visor crystal clean in the rain.
installation method
you slide it to the tiny plastic linear guides which are permanently fixed to the helmet visor (using 2 tiny screws or 3M VHB tape). There is also a special spring preloaded safety pin which ensures the WiPEY stays securely on the visor, so it will not come off accidentally, even at high speed. 
installation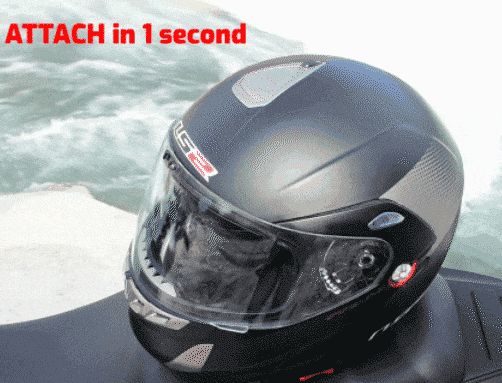 Unload
There is a big button on the right-hand side
If you quick press it, wiper swipes only once and then stops.
If you long-press it, wiper is turned ON (it wipes continuously).
When Wiper is turned on each additional press of the button changes the wipe interval. Intervals can be 1, 3, or 6 seconds long.
The wiper can be turned OFF by long press the button again.
DOES IT FIT ON MY HELMET?
First of all, helmet should have a visor, because wiper is attached directly to the helmet visor. Also surface of the visor should be without obstacles or holes (such as air intake holes ). Pinlock is not a problem.
Most models of major helmet manufacturers are suitable.
 works on full face, half face, dual sport, modular helmet, it can be even used on snowmobile helmets.
Height of the visor is the same for every size (XS - XXL) on majority of brand helmets. That is the reason why a wiper fits to almost any helmet size from XS to XXL.
But you can always measure your helmet to be 100% sure.