BUY 2 Free Shipping Outdoor Running/Hiking Waist Bag Sport Accessories for Cycling Shoulder Bag 10 Color Foldable Tactical Pack with bottle holder 2021 Hot Sale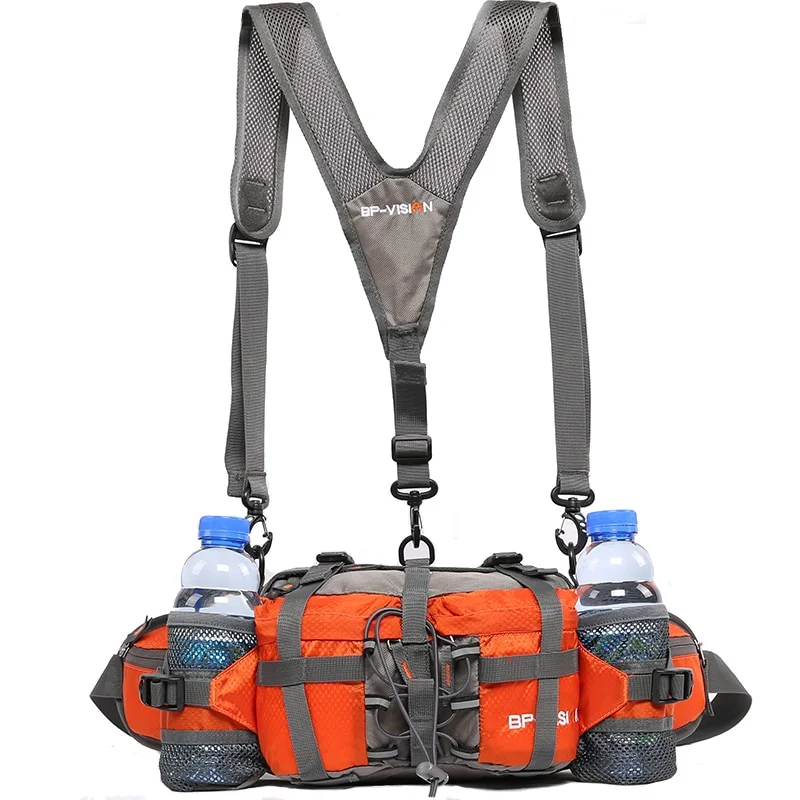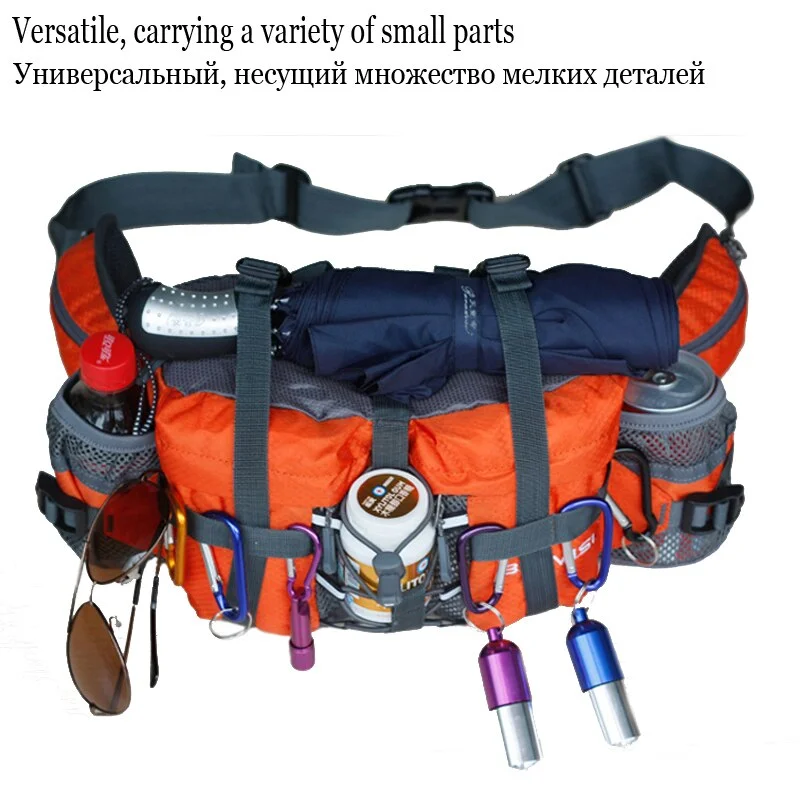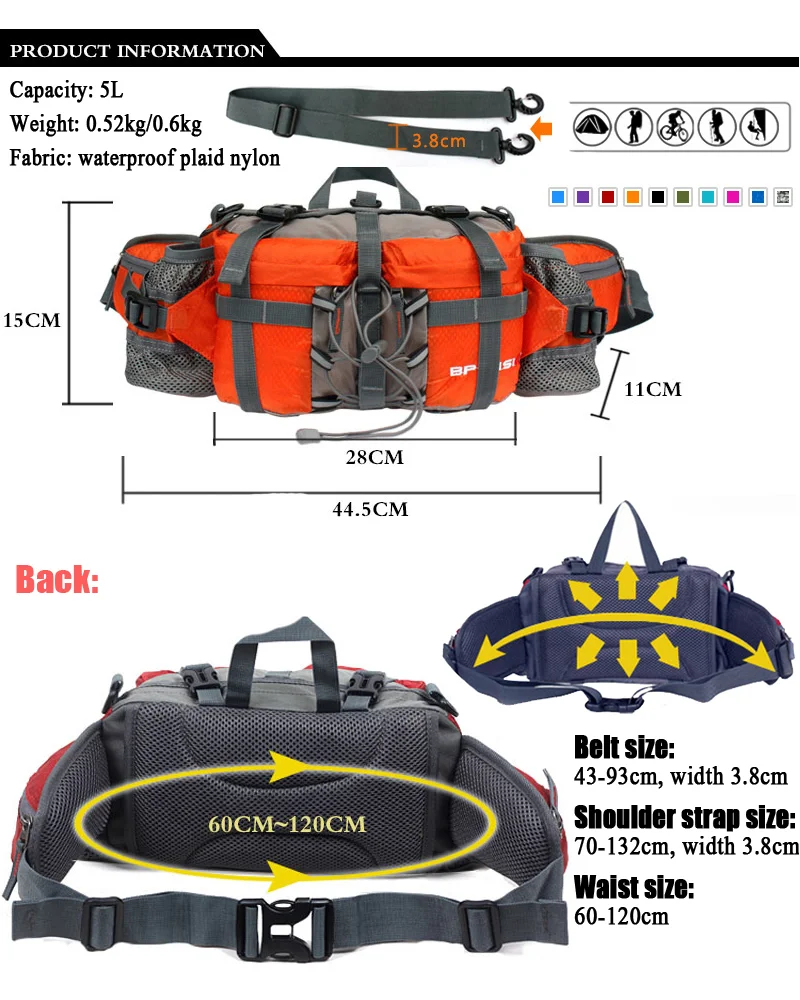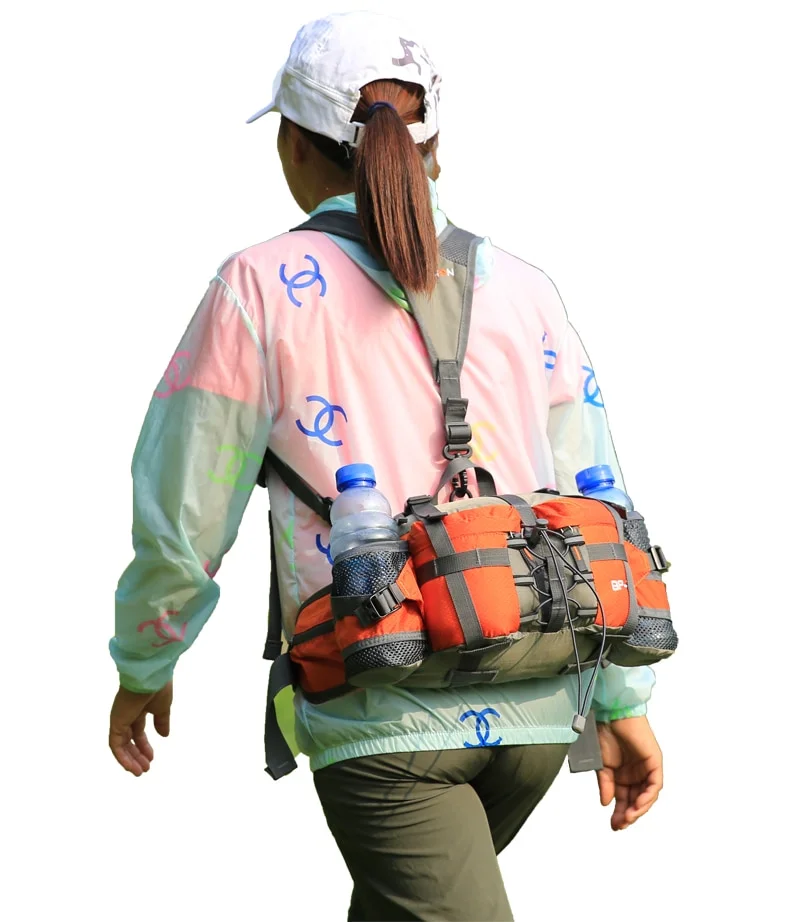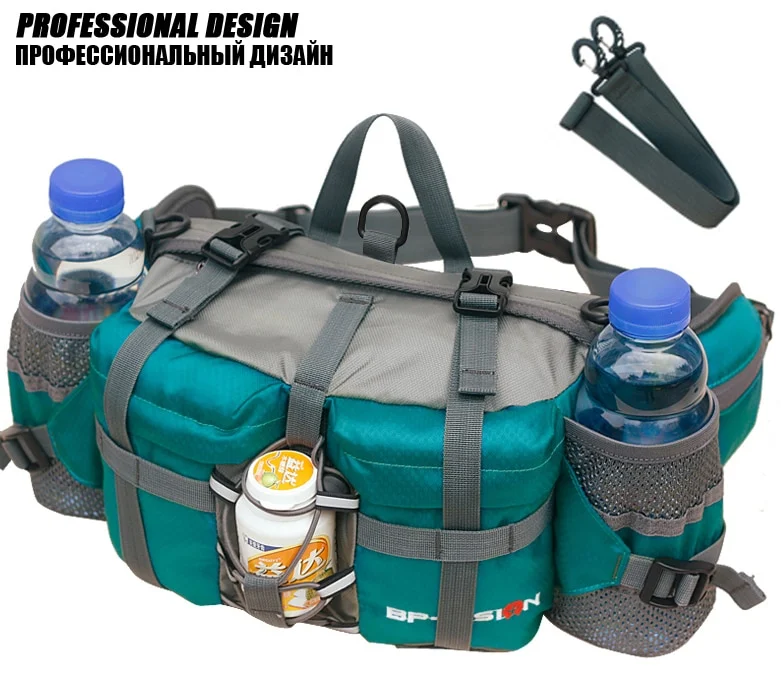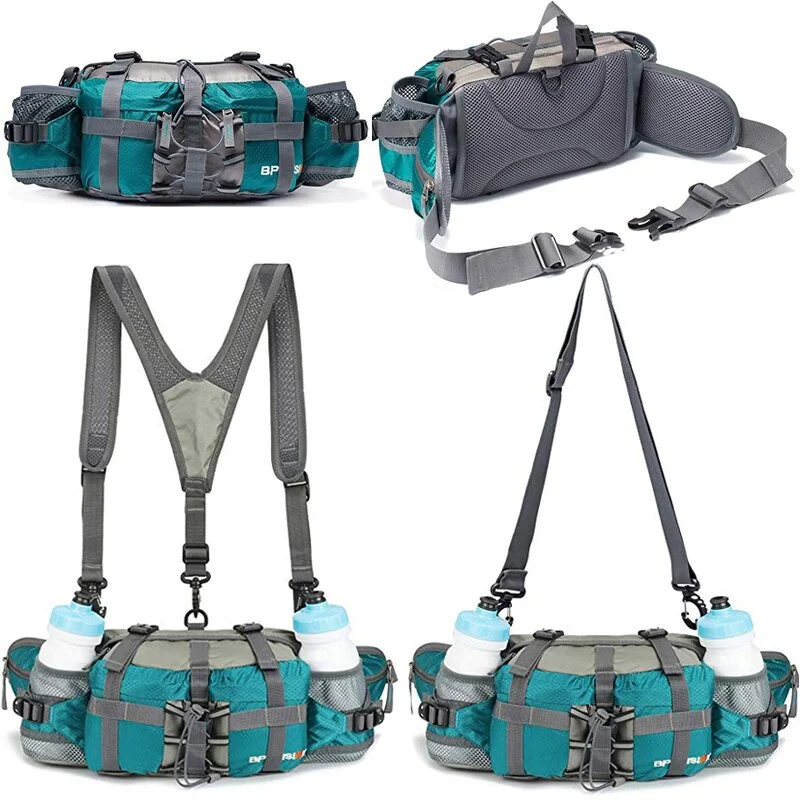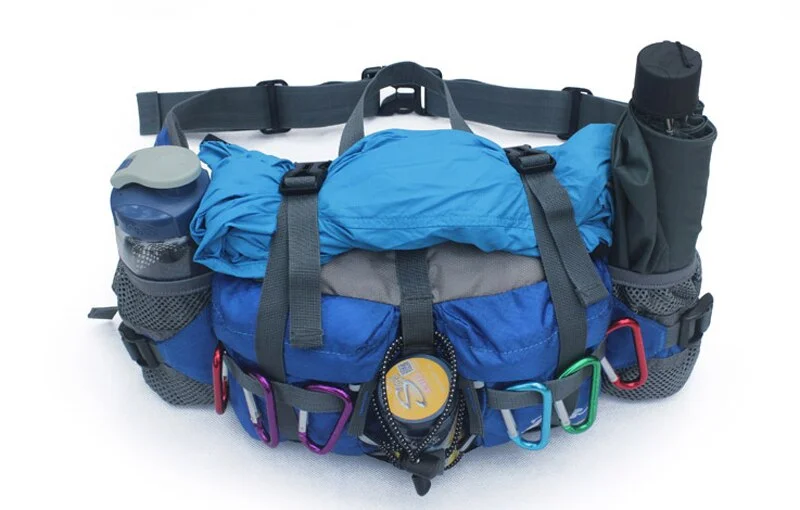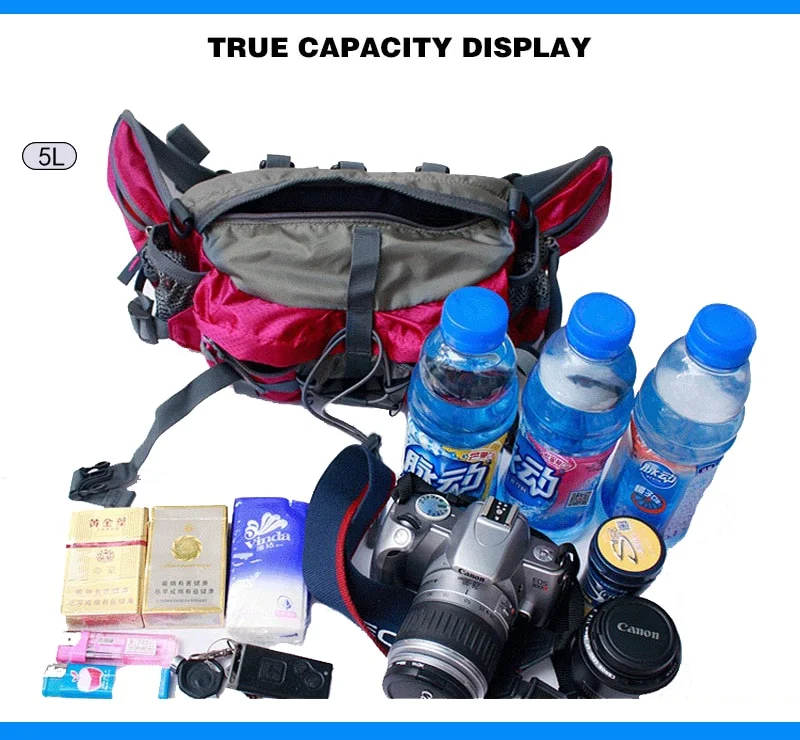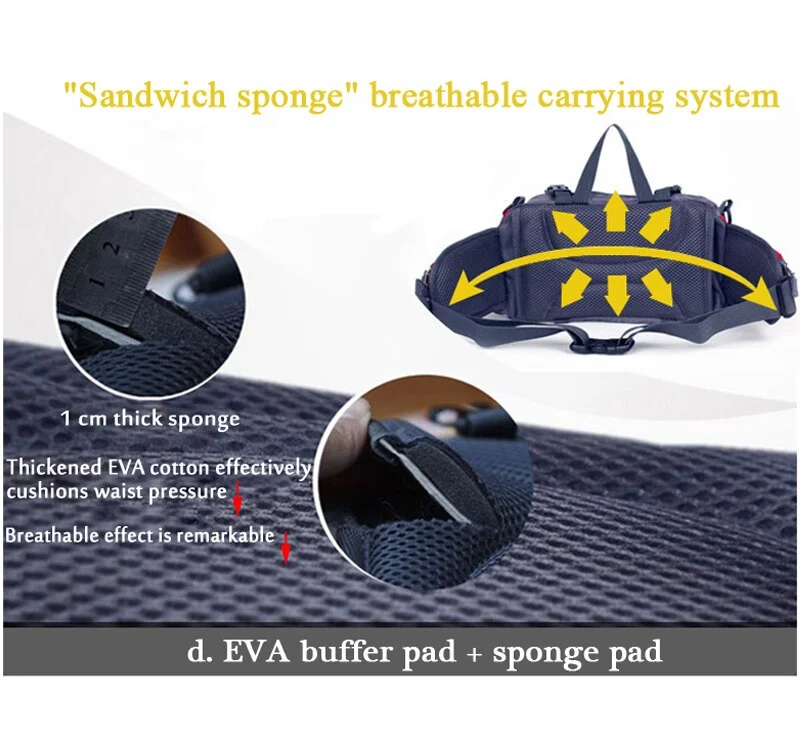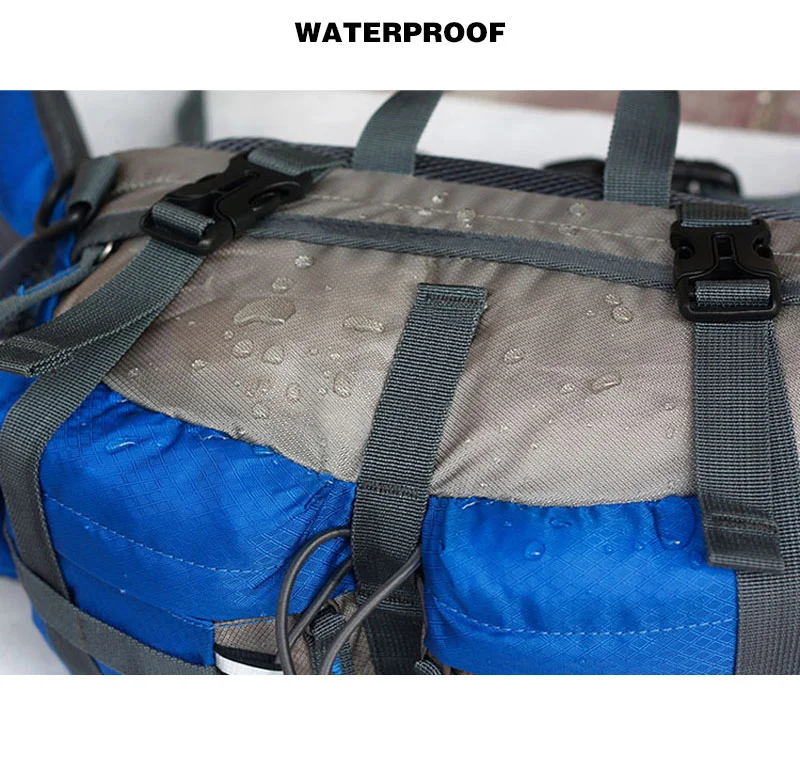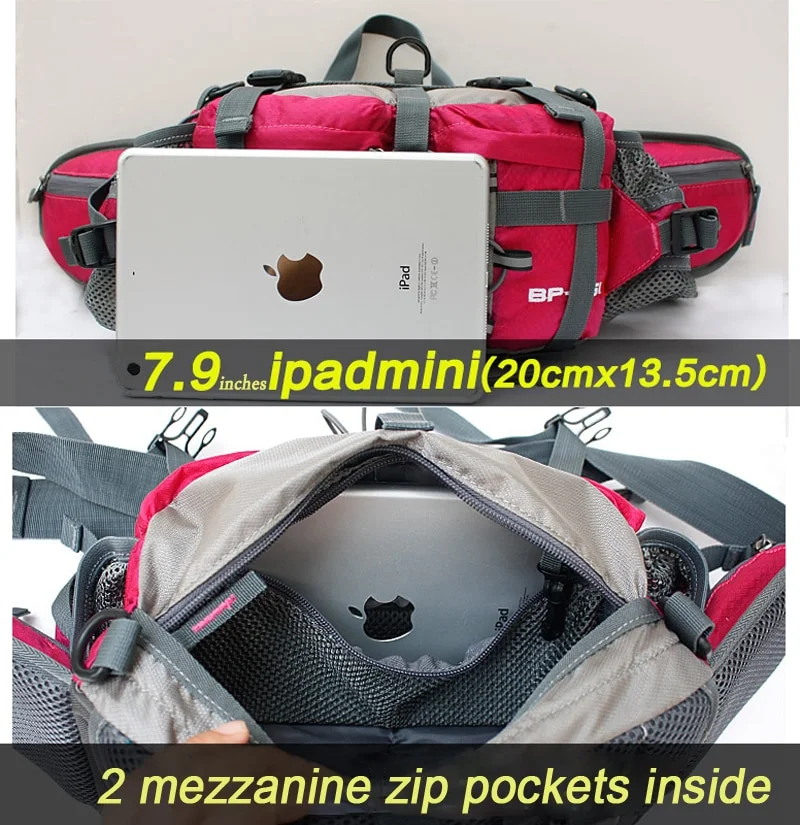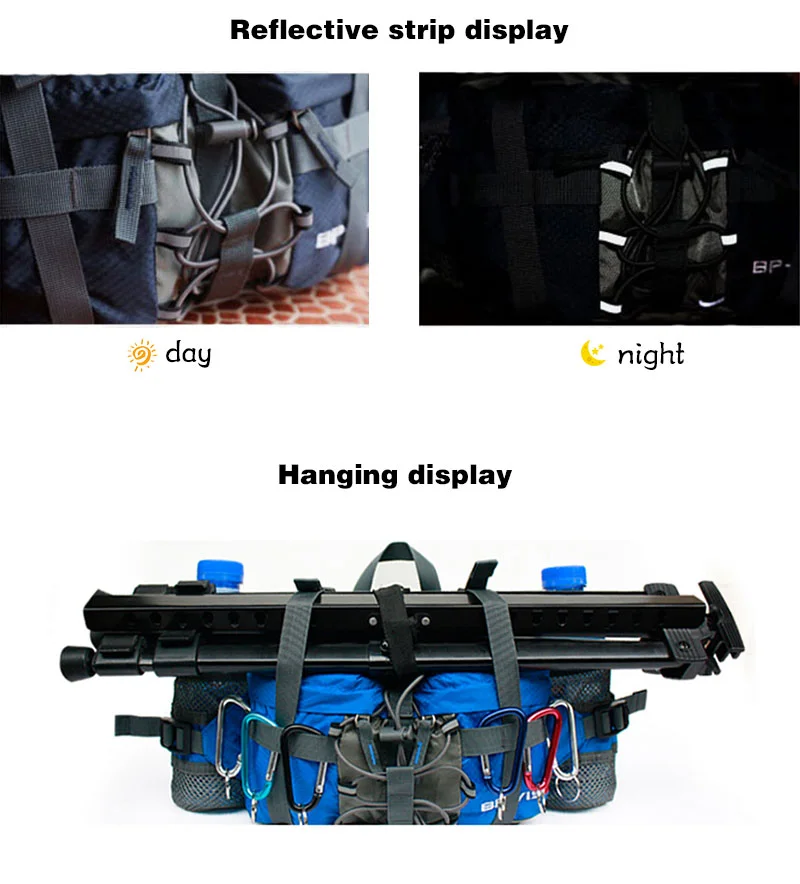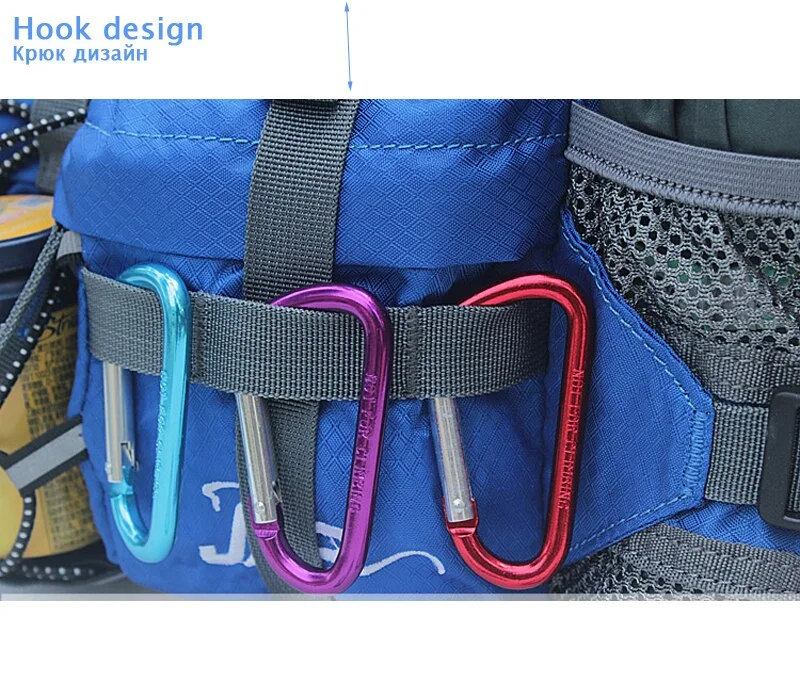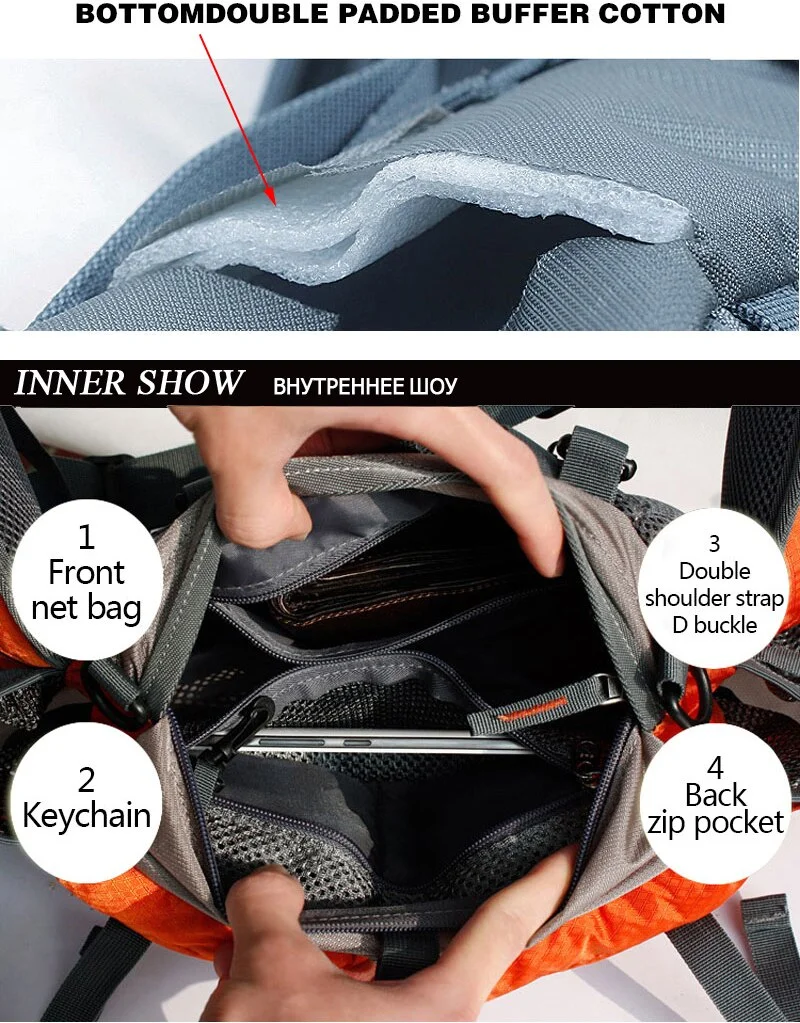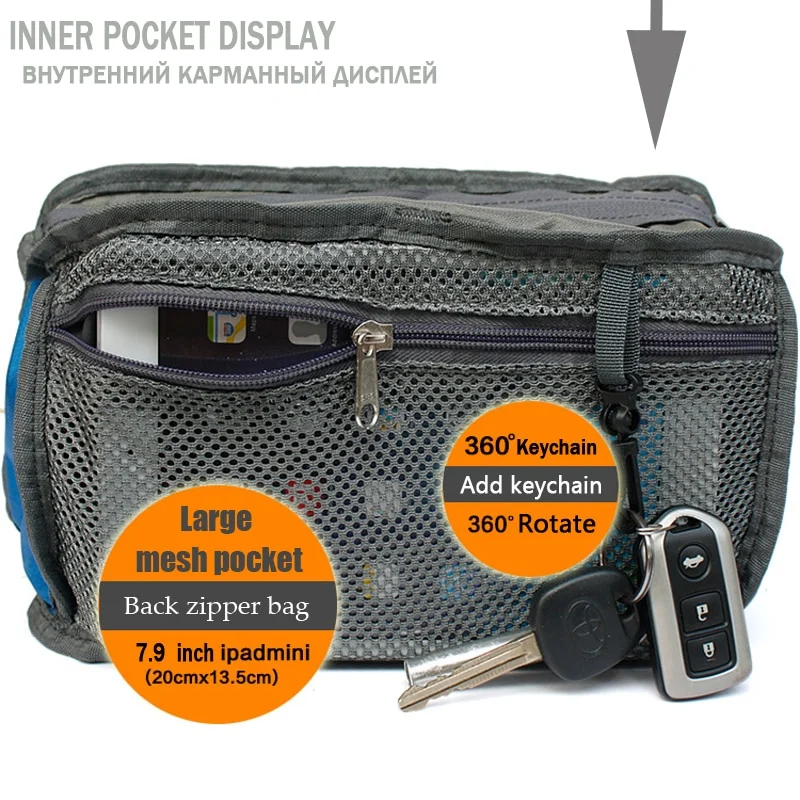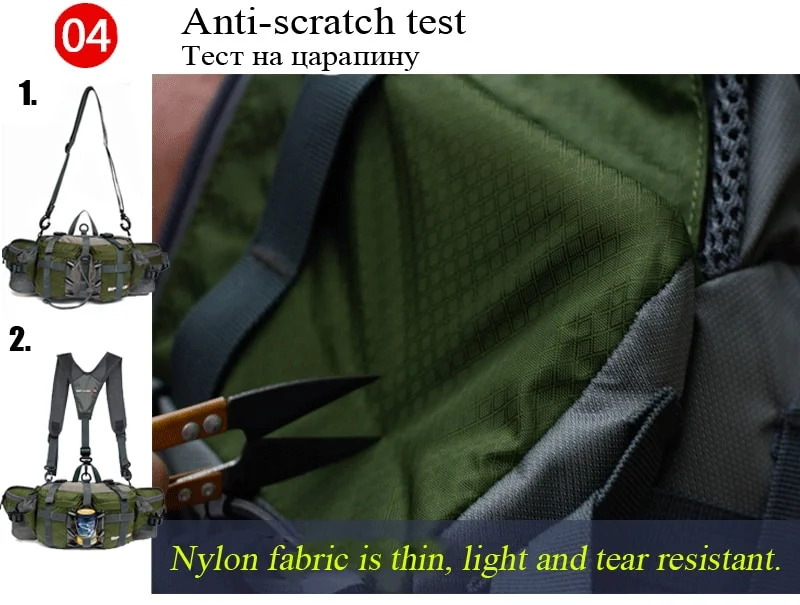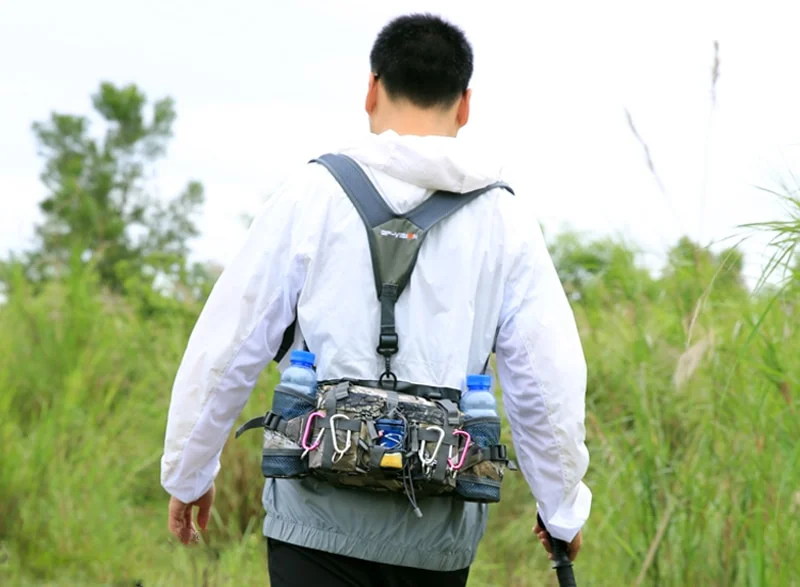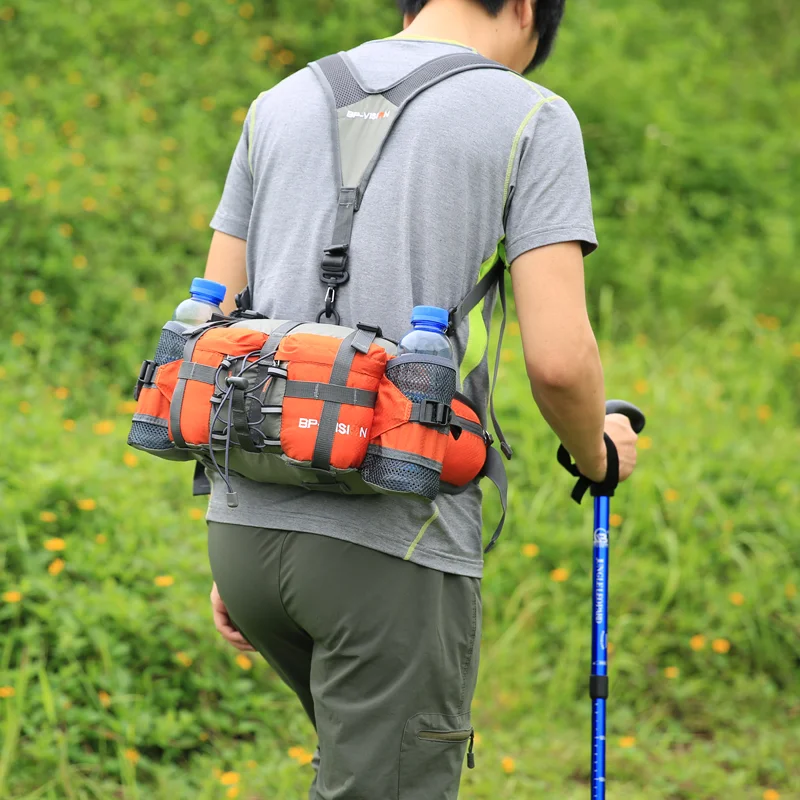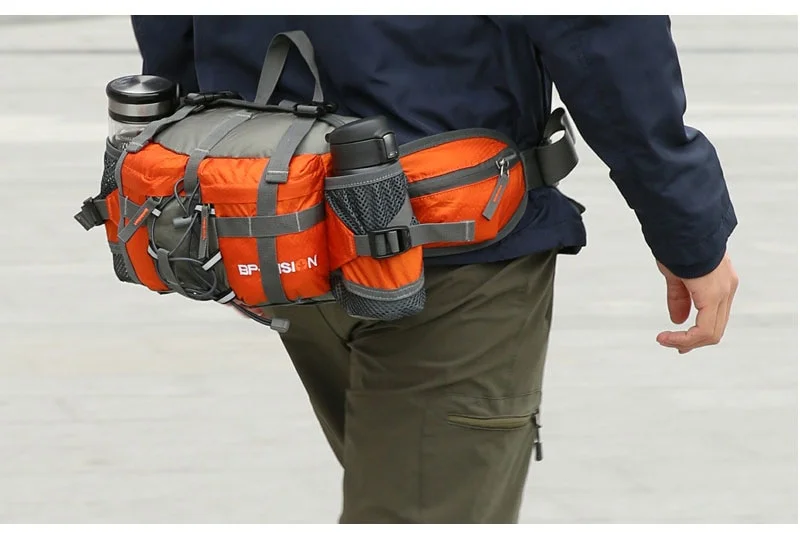 What is a large-capacity waist pack?
As shown in the figure, the main bag can discharge two EOS 1000D cameras side by side. A bottle of Coke and several packs of paper towels can also be placed in the middle. Of course, a single-mirror can be placed in general. There is room for other raincoats or dry grain items to be stored.
There are two pockets of the same size in front, one for wallet and one for a large bottle of chewing gum and a box of cigarettes.
If you want to put something in the small net bag, you can tie it tightly with the elastic band.
The reinforcing ribbon at the front of the bag can hang many mountaineering buckles to increase the external hanging function.
Two net bags on the side can easily put down two bottles of 330ML water.
Two small pockets at the waist, put a box of chocolates to supplement physical strength, and then put some personal objects, convenient and simple;