The silent clipper ensures that your pet always looks good, it is very useful both at home and in the professional pet salon! 😽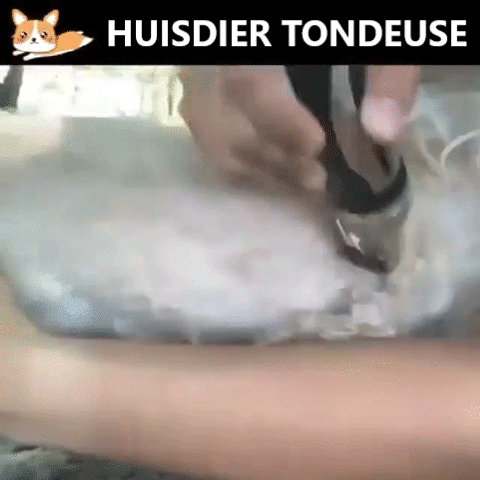 Why would you shave your pet?
The need to treat skin diseases. Shaved hair makes it easier to take medicines.

The cat and dog hair is too messy, and the owner shaves the hair for easier grooming.

If the summer is too hot, shaving the cats and dogs can cool them down.

The hair that grows back after shaving is thicker and more beautiful.
CHARACTERISTICS:
Heavy-duty equipment for the right powerful cut, horse clippers with stable and constant control.

Sharp angle titanium blade in combination with the movable ceramic blade for smooth and efficient cutting/shearing of cats, dogs, rabbits, horses ......

New Easy to use, we offer 3-6-9-12 mm combs with boundary. With an abounding comb, you can safely trim your pet, even if you've never done it before. The mobile titanium blade is adjustable, ranging from 2mm-0.9mm for a slight adjustment in hair length.
Precision motor, low vibration, and ultra-quiet design. Working noise lower than 60 DB, it will not frighten your pet.

Wireless design for easy use. The pet care set for pets is equipped with a charger. It charges for five hours and can be used for 70 minutes.

characteristics:
Power: 100 V-240 V 50/60 Hz
Charging time: 4-5 hours
Operating time: 90-150 min
Power cord length: about 175cm
Accessories: 3mm, 6mm, 9mm, 12mm Bounding combs (used to adjust hair length), an adapter, a cleaning brush

PACKAGE INCLUDES:

1 × Pet Hair Clipper
1 × AC Power Adapter
1 × Cleaning brush
4 × Comb limiters (3-6-9-12 mm)
1 × User manual
1 x Oil
We have a 99.2% Customer Satisfaction score!
FAST shipping with insurance
Customer service team: Response within 24 hours.
SSL Secured Checkout: Pay securely with iDeal, Paypal, or Bancontact.
100% Money-Back Guarantee